Overview: Graham Partners' Internship Program
The Graham Partners 10-week summer internship offers high performing and extremely motivated undergraduate students an opportunity to gain experience in private equity.
The internship combines structured training and development programs, mentorship, and live deal experience to help each intern build a strong foundation of skillsets and experiences necessary to be successful in private equity and the business world more generally.
Graham is proud of its "promote from within" culture, and the firm is focused on hiring full-time Analysts directly from the internship class.
WE OFFER DIFFERENT TYPES OF INTERNSHIPS
Investment Team Internships for Juniors
Investment Team Internships for Sophomores (2-year Fast Track program)
Investor Relations Internships
Fund Performance Analytics Internships
To apply to our internship program, click here.
TRAINING COURSES
Interns participate in:
Training the Street: 4-day financial modeling and valuations course to help interns master key financial concepts and develop fundamental quantitative skills
Accounting Course: 8-week accounting class with a Villanova University accounting professor
Financial Modeling: comprehensive financial modeling training program to learn to build leveraged buyout models from scratch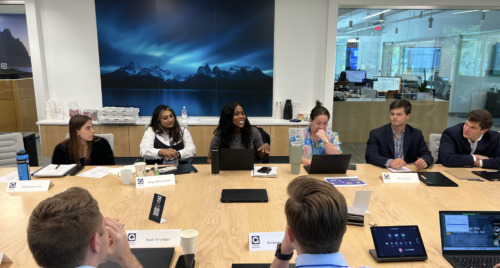 MENTORING, NETWORKING, AND DEVELOPMENT
INTERN PROJECTS
LIVE DEAL EXPERIENCE
AND MORE!
Click here to download our internship overview.